Wisdome in DTLA Arts District Is LA's Latest Immersive Art Experience
A new 35,000-square-foot art park called Wisdome, emerged in the downtown Arts District last week, featuring five fully immersive, 360-degree domes, each touting multidimensional, multisensory experiences meshing digital art, surround sound and virtual reality.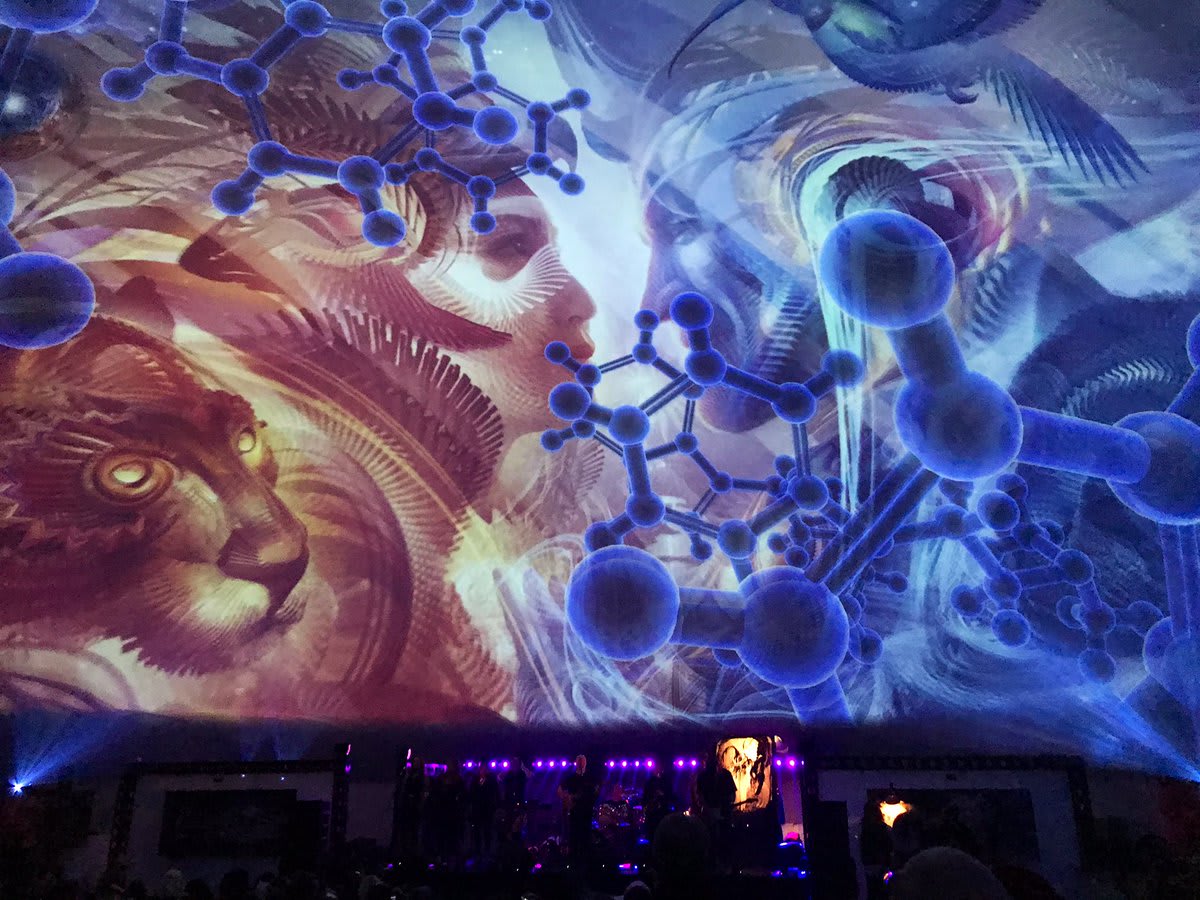 The latest in mind trip entertainment at Wisdome is Samskara, the immersive experience featuring the artwork of Android Jones in VR, gallery, and dome projections. The main attraction is the "Beyond the Wall" 90-minute concert featuring a band performing Pink Floyd songs for 90 minutes with full dome projections, laser art and, even a glow-in-the-dark hula hoop artist.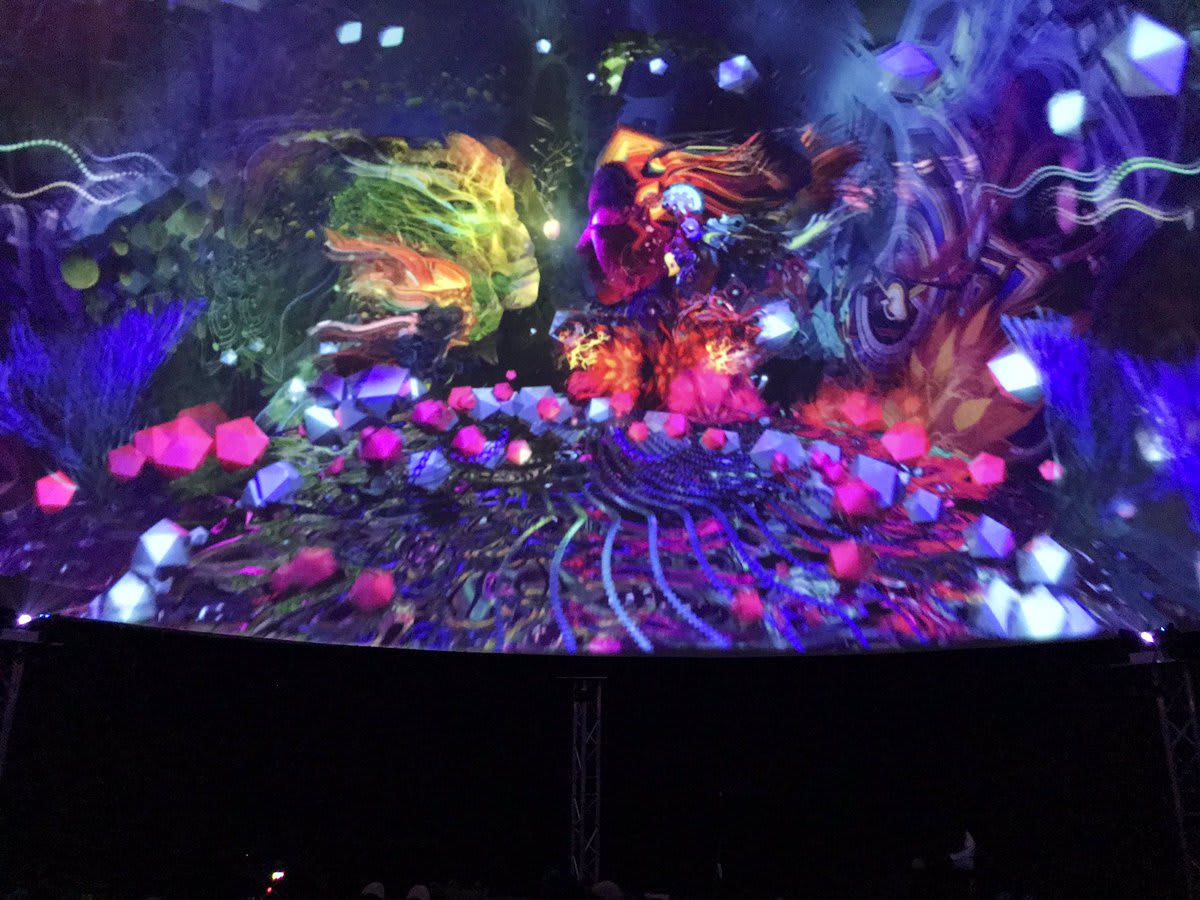 The huge 360 dome is a fully immersive experience, with amazing visuals that transport you to moonlit landscapes, mystical forests, and other galaxies. Solomon attended and approved. Find more info and get tickets
here.