Los Angeles consistently makes the top lists of the country's best spots for trick-or-treating. If one figures in the number of film industry creatives living in a given metropolitan area, it's no surprise that we do it right wiht the special effects and Halloween decorations. We picked some of our faves on the westside, and beyond, for both kids and big kids!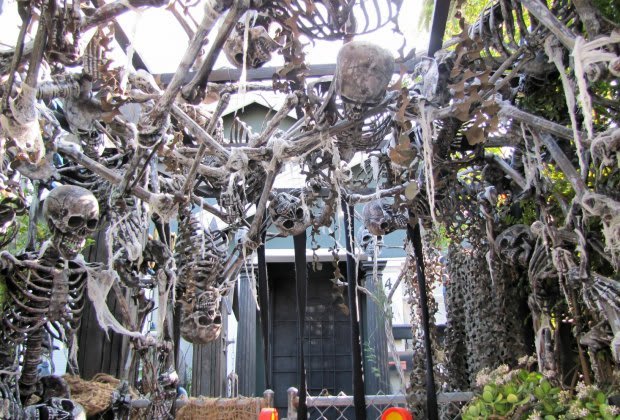 The Venice Canals are beautiful to walk around any evening you name; add the effort that locals put in decorating their homes and boats, and you've got a Halloween feast for the eyes. Take Dell into the neighborhood, where pedestrian-only streets offer another bonus for trick-or-treaters. And you can add great candy to scenic and safe; the canal residents set kids up with plenty of sweets.
You can't go wrong anywhere in Brentwood, really. You could kick off your evening trick-or-treating at the
Brentwood Country Mart event
, for example, then hit the streets at the Santa Monica end of the neighborhood. But if you really want your evening to include some over-the-top decorations, treat yourself to the block of Crescenda, up north of Sunset in Brentwood Heights. Theme parks have nothing on this place.
Fresh sea air beckons in the Palisades, and neighbors get in the spirit every year with plenty of treats and first-class decorations. The narrow Alphabet Streets north of Sunset (also known as North Village) are some of the best, most trick-or-treater-friendly streets, with names that go in alphabetical order - good for remembering where you started and how to get back!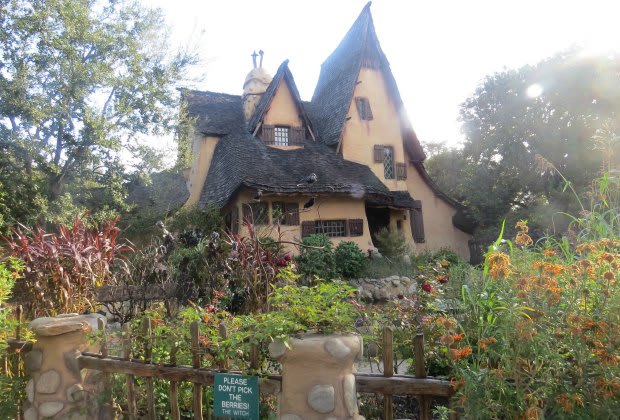 The Beverly Hills Flats neighborhood—so called to distinguish it from the hills—is a prime spot to enjoy good treats and memorable decorations. The area is roughly defined by Sunset Boulevard on the north, Doheny on the east, Whittier on the west, and Santa Monica Blvd. to the south. And the most memorable doorbell to ring? That would be the Witch's House at 516 N. Walden. There's no question which one it is, as it's clearly a witch's house; the not-at-all-witchy owner hands out upwards of 500 treats per night.