Santa Monica Place announced the newest addition, LOULOU, to its list of inspired dining concepts, just in time for restaurant reopenings.
Opening in summer 2021, this French-Californian restaurant and lounge will provide a rooftop atmosphere featuring candlelit trees, greenery, raw earthy joinery, and a bamboo roof to create an upscale and intimate space.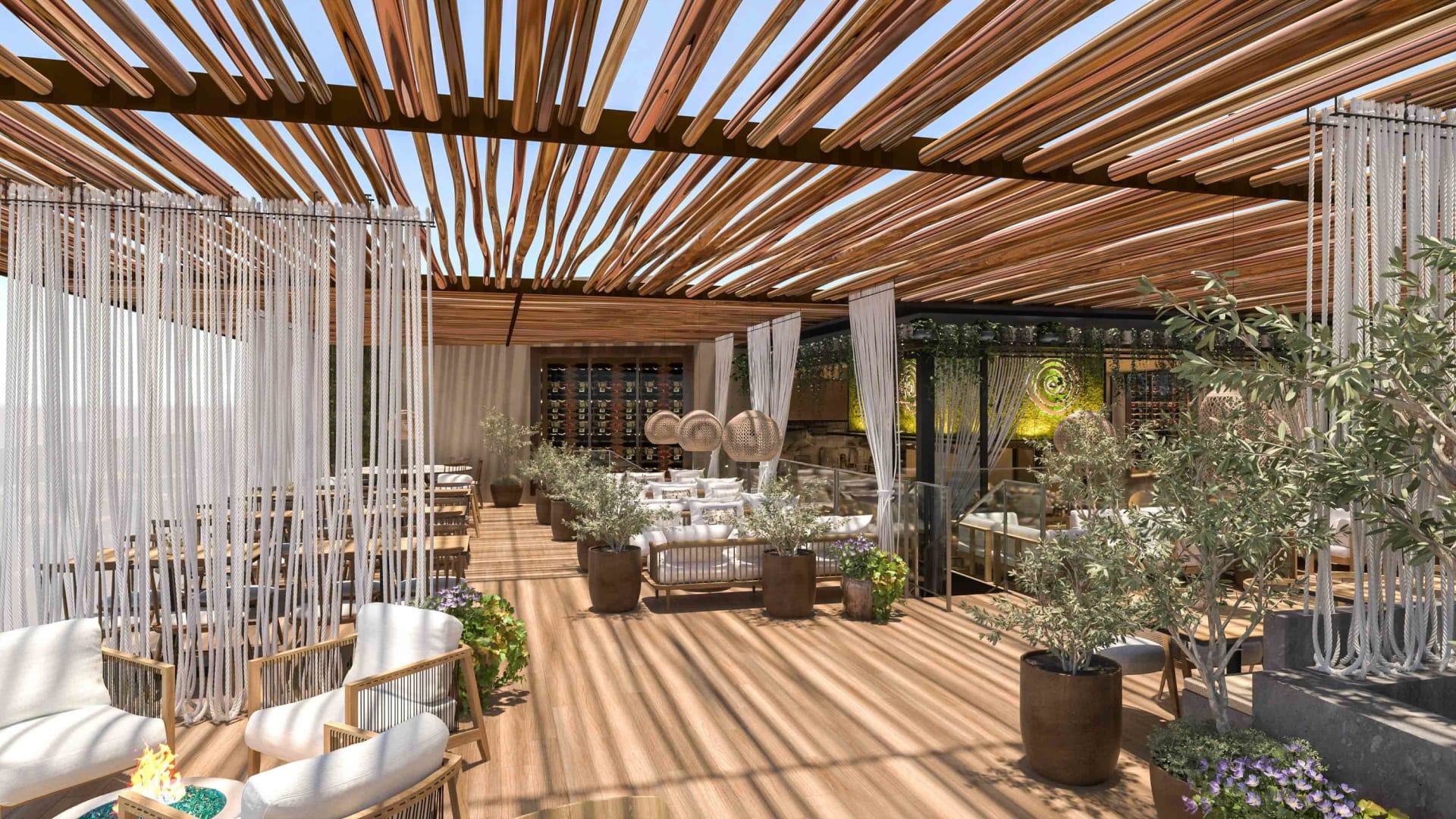 LOULOU is the creation of longtime entertainment aficionados, Erik and Florence Chol. In 2015, the Chol's brought back to life the historic Globe Theatre on Broadway in downtown Los Angeles to become one of the most renowned multi-event spaces in California. The duo's debut restaurant concept, LOULOU, will surprise guests with artistic performances and happenings to offer a new and unique experience beyond the normal dining routine.
The French-inspired menu will feature plats du jour, embellished cocktails, and an extensive list of French wines and champagnes; including an exclusive LOULOU Cuvée. Menu highlights will include classic French-Californian dishes such as lobster, octopus, fresh truffle, and more.
LOULOU will be located at 395 Santa Monica Pl #300, Santa Monica, CA 90401, on the rooftop deck at Santa Monica Place.