A refined, underground (or underwater) Japanese-inspired nightclub and dinner lounge.
With every detail in place, Mrs. Fish welcomes diners and drinkers, locals and tourists alike, to experience modern Japanese cuisine and a robust whisky program in a stunningly designed, art-filled DTLA oasis. Located 15 floors below Perch (same ownership), Mrs. Fish combines food, art from the hottest galleries in Tokyo, and drink to create an unparalleled dining and drinking experience in an immersive environment that is at once Zen-like and provocative.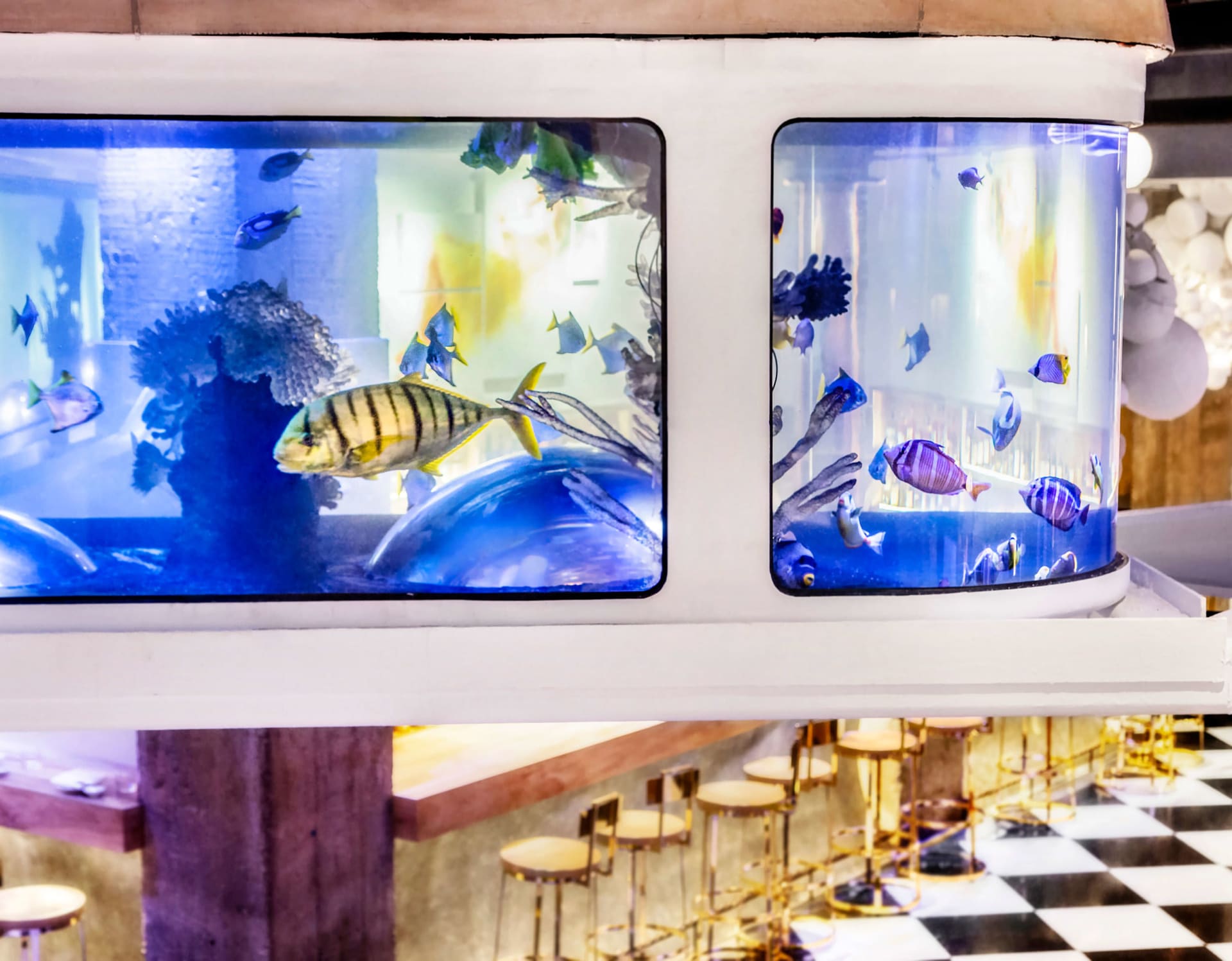 Every inch of this unique multilevel gallery-cum-lounge is bursting with eclectic elements and every space is designed to create an intimate ambiance but for different dining experiences. In the main dining area, a deep blue light spills from the suspended 5,500-gallon aquarium, bathing the black-and-white checkered floor in a gentle glow. You can seat yourself at a table, one of the plush booths or take a table with a view from the second floor.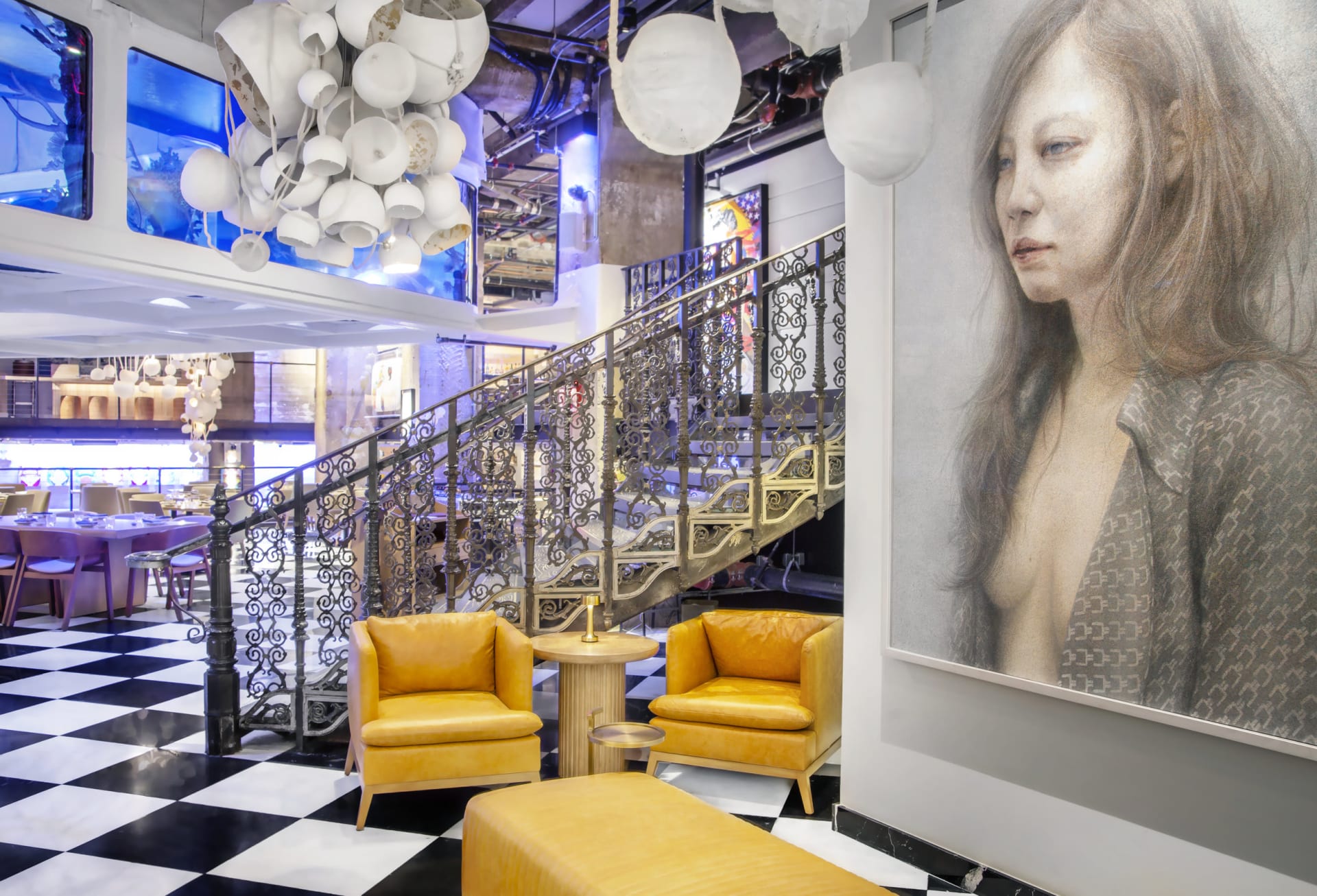 You can dine on traditional sushi sourced from Tsukiji fish market, yakitori (skewers of meat), seafood pasta, braised short rib, and other small plates while marveling at the pop Anime portraits by Ai Kato. With scores of bold Japanese works to see and a menu that can be pared back or ultra extravagant, Mrs. Fish redefines the art of dining.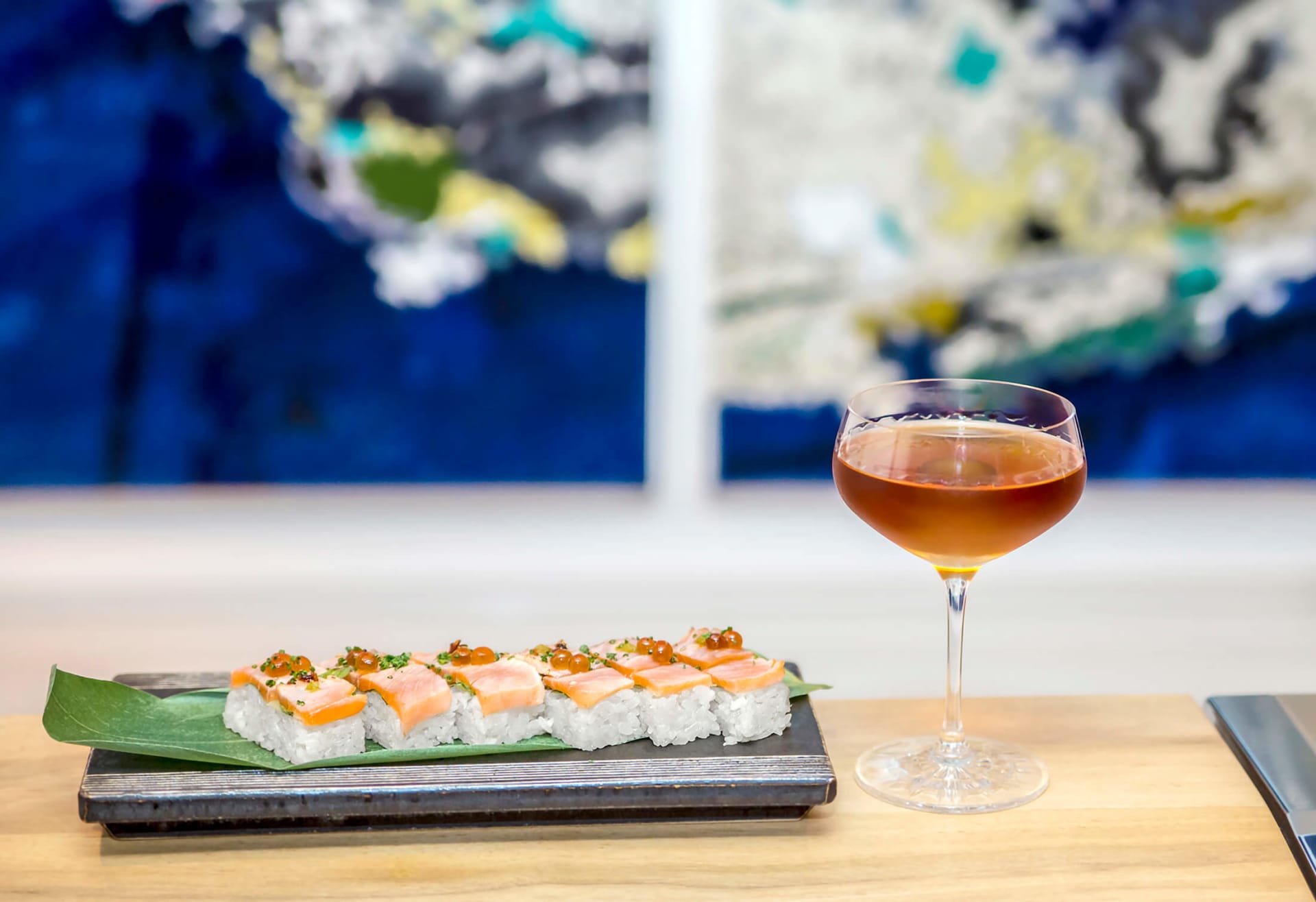 But this culinary wonderland doesn't end there. Tucked away upstairs, is an omakase bar with 5 smoothly lacquered wooden seats, allowing a few guests to experience sushi chosen and created by the chef right before their eyes. There's also an elegant whiskey lounge stocked with rare, single-malt bottles and plush sofas. Guests can enjoy whisky flights starting at $18 where you might sample Ichiro's premium 30-year Komagatake.
Along with the seemingly endless experiences this fabulous den has to offer, there's a karaoke room and a second-floor balcony that becomes a stage for live performances every other night.
Location: 448 S. Hill Street, Los Angeles, CA 90013