Surf City Surf Dog in Huntington Beach
September 25, 2021
8:00 AM - 3:00 PM
The annual Surf City Surf Dog event at Huntington Dog Beach features a multi-heat dog surfing competition, guaranteed to entertain and impress. The event is free to attend and spectate. Surf dog competitors will have twelve minutes to catch his or her top five waves and be judged by local celebrities and surf judges on confidence level, length of ride, and overall ability to ride the wave.
This unique canine sporting event not only features the world-famous dog surfing competition, but also family-friendly activities including pet adoptions, canine play zones, vendor booths, and food trucks. The series has benefited charities such as the French Bulldog Rescue Network, Westie Rescue of Orange County, Golden Retriever Rescue, Barks of Love, OCSPCA, and Huntington Dog Beach. Bring your family and four-legged friends for some fun in the sun!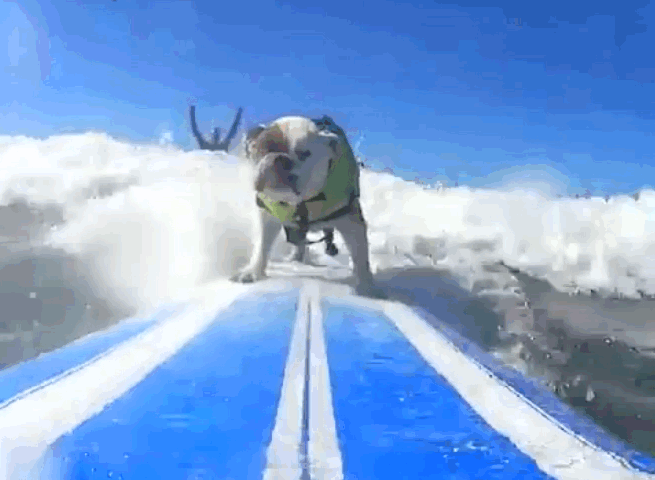 Location
Surf City Surf Dog will be held at Huntington Dog Beach.
Huntington Dog Beach, 100 Goldenwest Street, Huntington Beach California