Perfect for any fitness fanatic...cycling classes on the beach!
Who's in for cycling with a breezy ocean view? Bringing the bikes to the beach, this 45 minute cycling class is a high-intensity cardio workout and is perfect for newbies or experienced cyclers. Bring your own shoes, towel, and water, and get ready to sweat, (thankfully, the ocean is right there for a post-workout dip).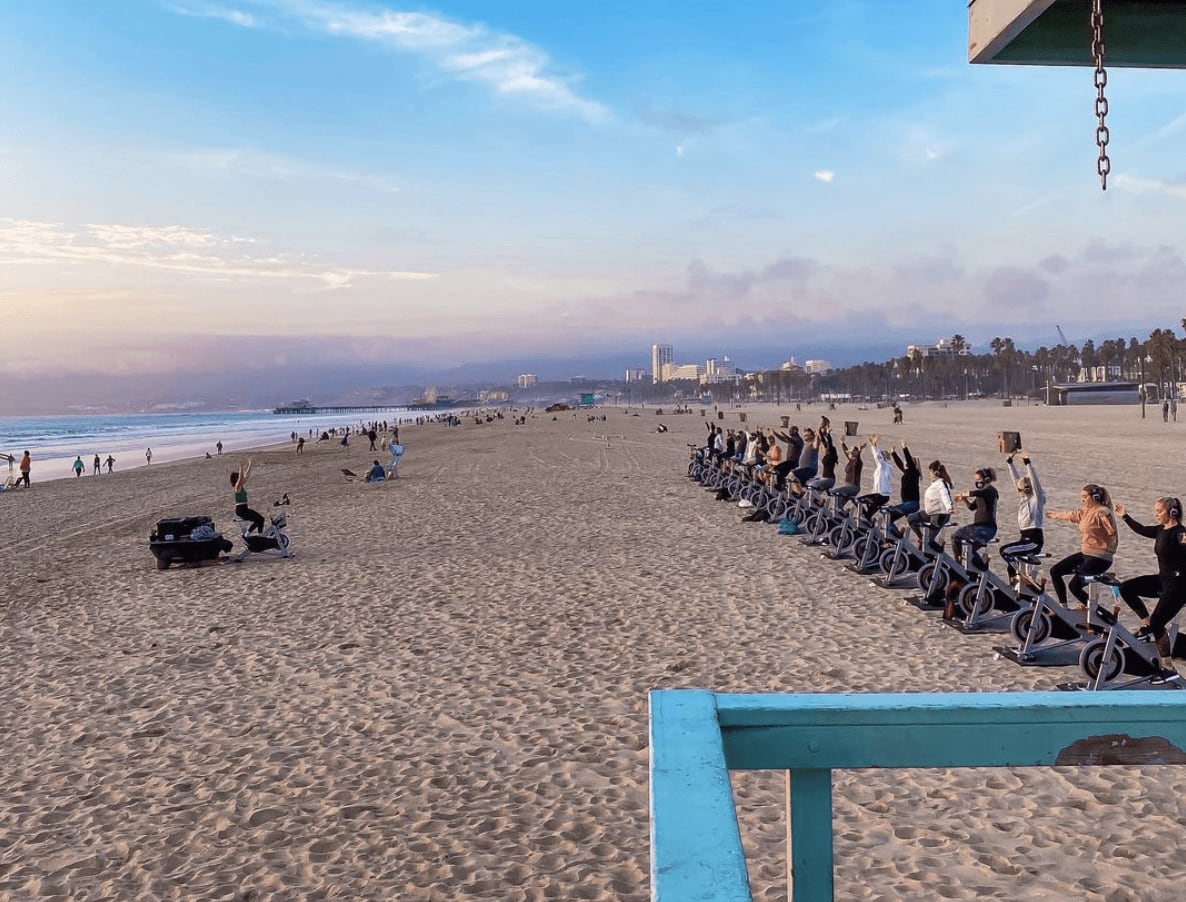 Beach cycle is a 45 minute cycling class on the beach. The classes are high intensity cardio, muscle-sculpting and strength training. Perfect for beginners to experienced riders! Classes take place on Santa Monica Beach. Breathe fresh ocean air and experience the worlds best sunsets while cycling with world class instructors. Schedule includes classes throughout the day with a variety of experienced instructors. Class sizes are limited so reserve your bike early.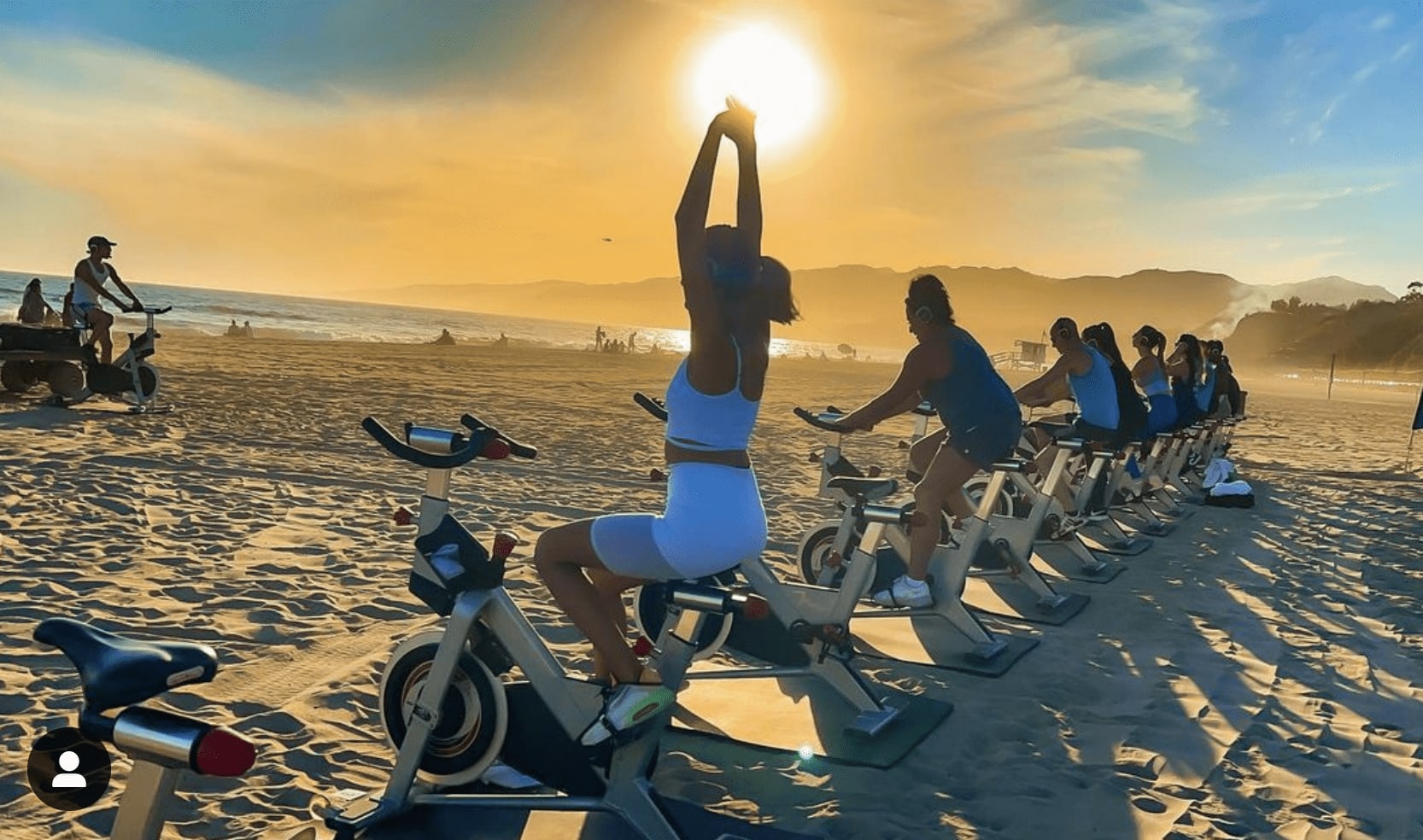 Ocean View Park
2701 Barnard Way, Santa Monica, CA 90405 (next to lifeguard tower 28)
Parking
There is free street parking on surrounding streets or paid parking in the public parking lot next to the beach.
Give yourself a few minutes to walk from your car to the bikes which are on the beach.