José Ignacio is indeed a small village of less than a square mile. It also happens to be the most cosmopolitan corner of Uruguay. Over the past several years, this once little-known fishing enclave has become a magnet for well-to-do globe-trotters with a taste for rusticity. Europeans and Americans who travel to the Uruguayan coast during the holidays end up buying second homes there, joining a growing group of residents from South America.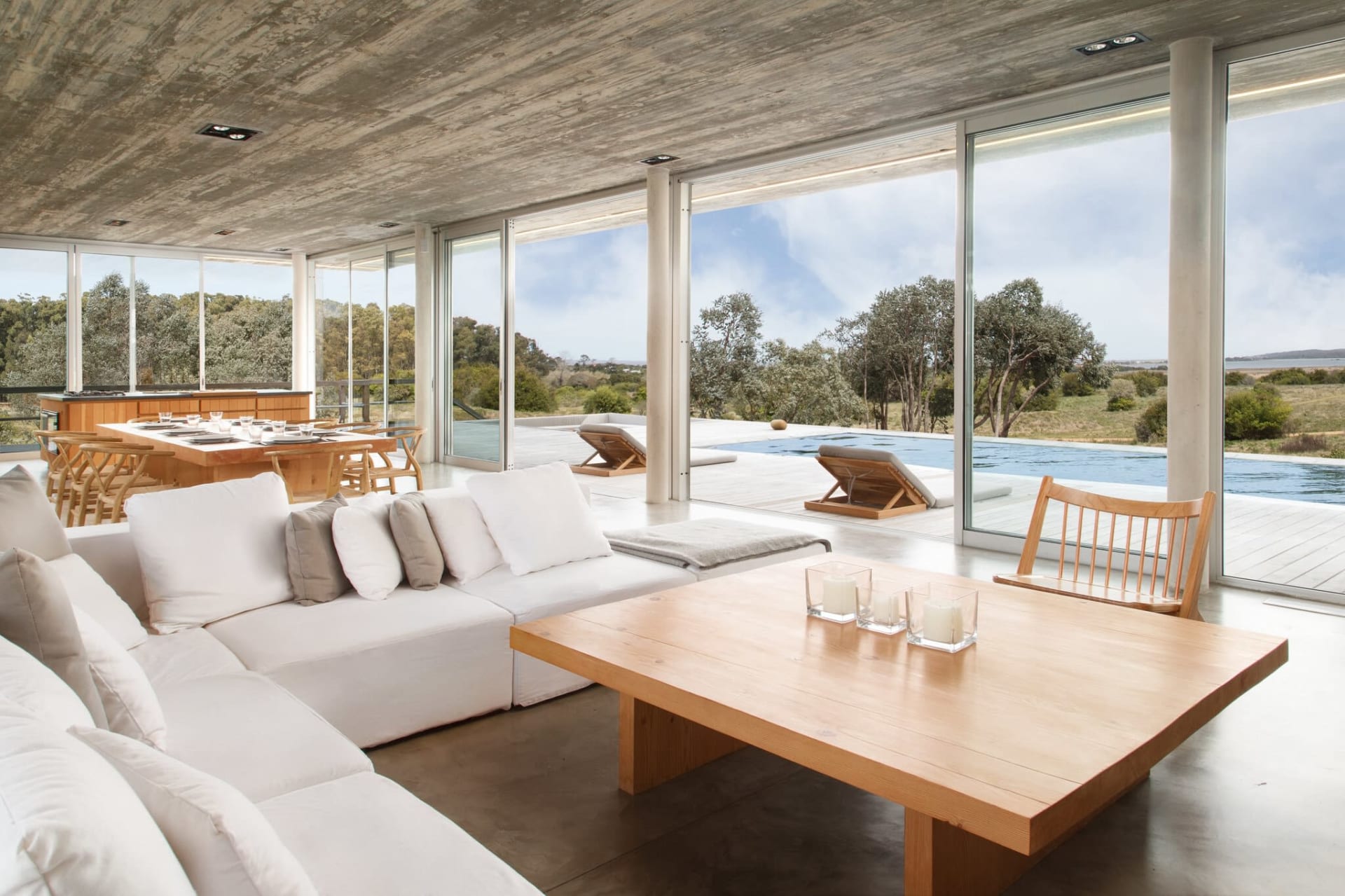 There's a famous beach restaurant, La Huella, that invariably delights patrons with its fire-grilled seafood and weathered-wood decor. There are gravel streets dotted with Instagram-friendly boutiques. Most importantly, there are vast beaches, open skies, and no reminders of the stresses of modern life. The proximity to Punta del Este, a larger, more urban resort, is both a convenience and an afterthought.
Argentines and Brazilians have been summering in Punta del Este and José Ignacio for decades. But lately, given Uruguay's stability and the announcement of tax benefits for foreign investors, many of them are staying for longer stretches of time. (Requests for permanent residency in Uruguay by Argentines, for example, tripled last year to nearly 10,000 requests, according to local news media.)
And so the real estate market has been abuzz, especially when it comes to luxury residences with inspiring views. In and around José Ignacio, a series of upscale (yet fittingly understated) waterfront developments are underway.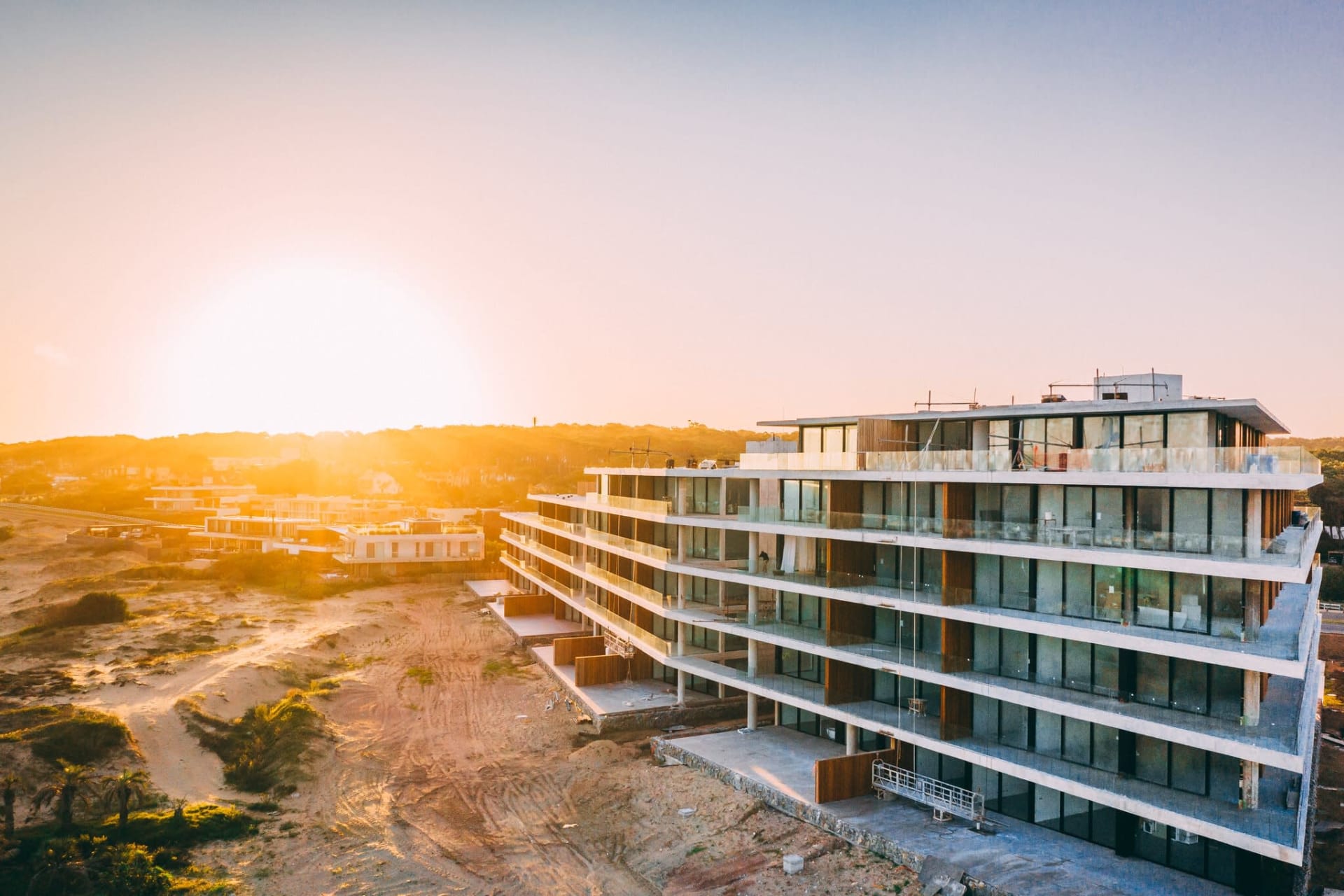 Ten miles from José Ignacio, in a hamlet known as Manantiales, the Argentine fashion designer and real estate developer Federico Álvarez Castillo recently unveiled the Colette, a waterfront condominium with a minimalist concrete-and-glass aesthetic. To blend in with the pastoral surroundings — grassy dunes, pine groves and stonewalled chalets — Mr. Álvarez Castillo designed four low-rise buildings separated by leafy courtyards. There are 42 units, starting at $1.3 million for a 1,600-square-foot three-bedroom, overlooking a seemingly endless beach.
Mr. Álvarez Castillo also splurged on high-quality materials like Italian marble, German fixtures and Brazilian lapacho wood, yet he exercised some restraint when planning the building's amenities. His idea was to keep expenses at less than $2,000 a month per unit (there is an outdoor pool and a small gym, but not much else).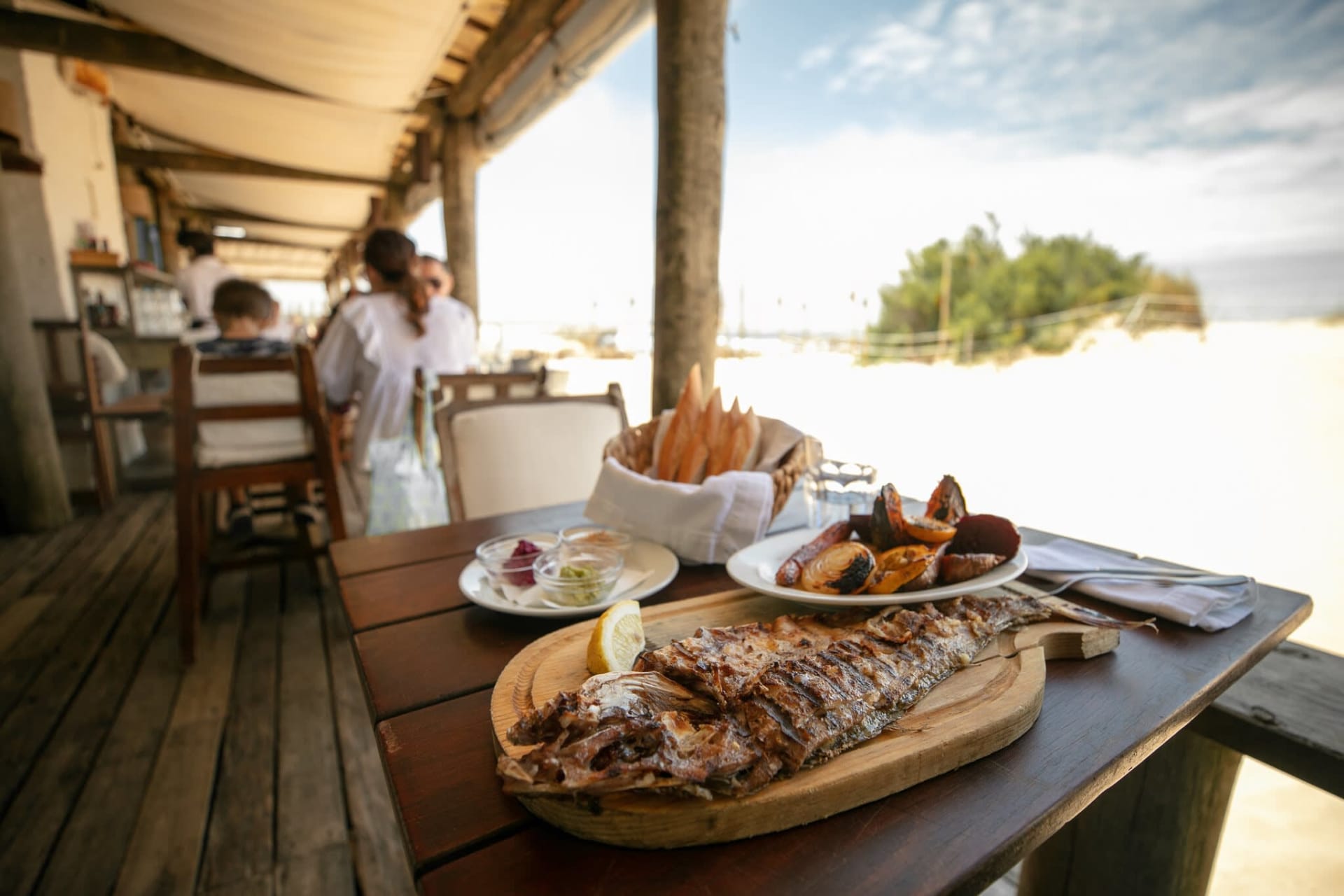 La Huella, a restaurant in José Ignacio, specializes, unsurprisingly, in seafood.Credit...Tali Kimelman for The New York Times
Plots of land right on the water, which are becoming scarce, can cost $150 a square foot, much more than similar plots in less fashionable coastal areas of Uruguay. A house built by an established local architect starts at $200 a square foot. Mr. Gómez recently completed a 5,000-square-foot residence built right on the sand dunes of Playa Mansa, known for its spectacular sunsets. Including the land, it cost about $4 million.
But many buyers, especially foreigners, may not be keen on overlooking a ground-up construction or taking care of home-maintenance logistics. The upcoming Costa Garzón offers both custom-designed homes and condominium-style services like housekeeping, landscaping and more. Conceived by Alejandro Bulgheroni, an Argentine energy magnate who owns a nearby championship golf course and an award-winning winery, Costa Garzón is poised to be the most exclusive development in the area, if not the entire country.
Uruguay's José Ignacio Is the Beach Town That Just Keeps Getting Better A clutch of new restaurants and hideaways is upping the ante.