Gaze into the Milky Way at the rural escape in New Cuyama, California. These designer wagons are the perfect marriage of old-world charm and modern finishes. The communal area is draped with fairy lights and comes with a fire pit to light up those s'mores!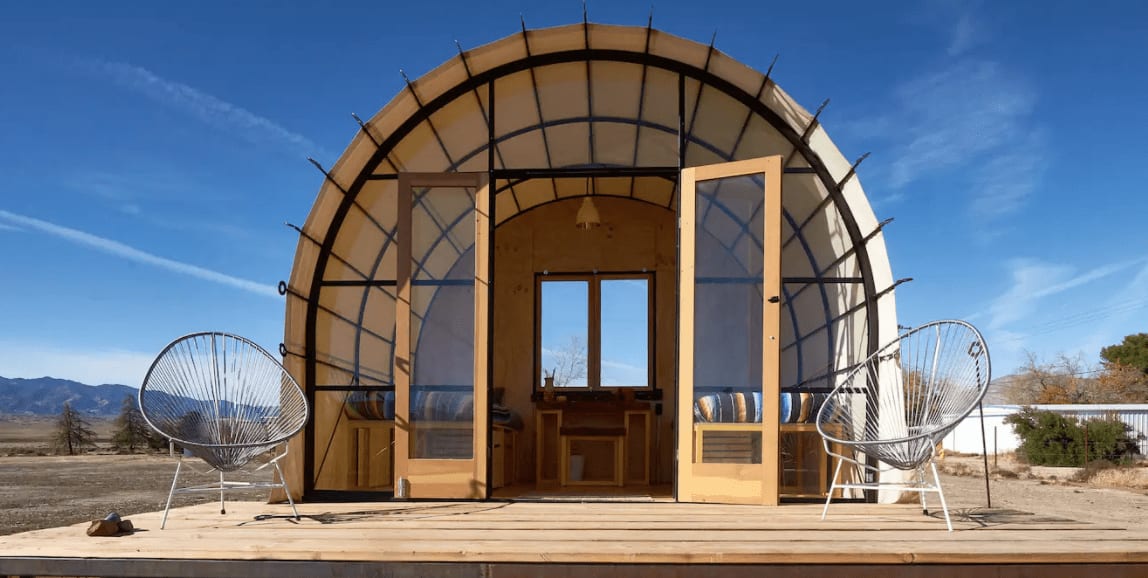 Enjoy the wide vistas, starry skies, expansive lands, and quiet ambiance of the Cuyama Valley. Just two hours from Los Angeles, Blue Sky is nestled between the Sierra Madre and Caliente mountain ranges in the high desert of California's Central Coast.
Blue Sky Center at its core, is a rural economic development hub in New Cuyama, CA with a mission to regenerate the land, economy, and communities in the Cuyama Valley through equitable partnerships. The Blue Sky team works with grassroots projects ranging from arts, design, housing, food systems, and local business development. They are in a largely agricultural area to develop hyper-local strategies for economic resilience through creative, value-added, and community-driven business models.