A number of L.A. restaurants do Hanukkah meals, both sit down and take out. Find the best places to get your challah bread, potato latke, noodle kugel—and the all-important traditional sugared jelly donuts known as sufganiyot.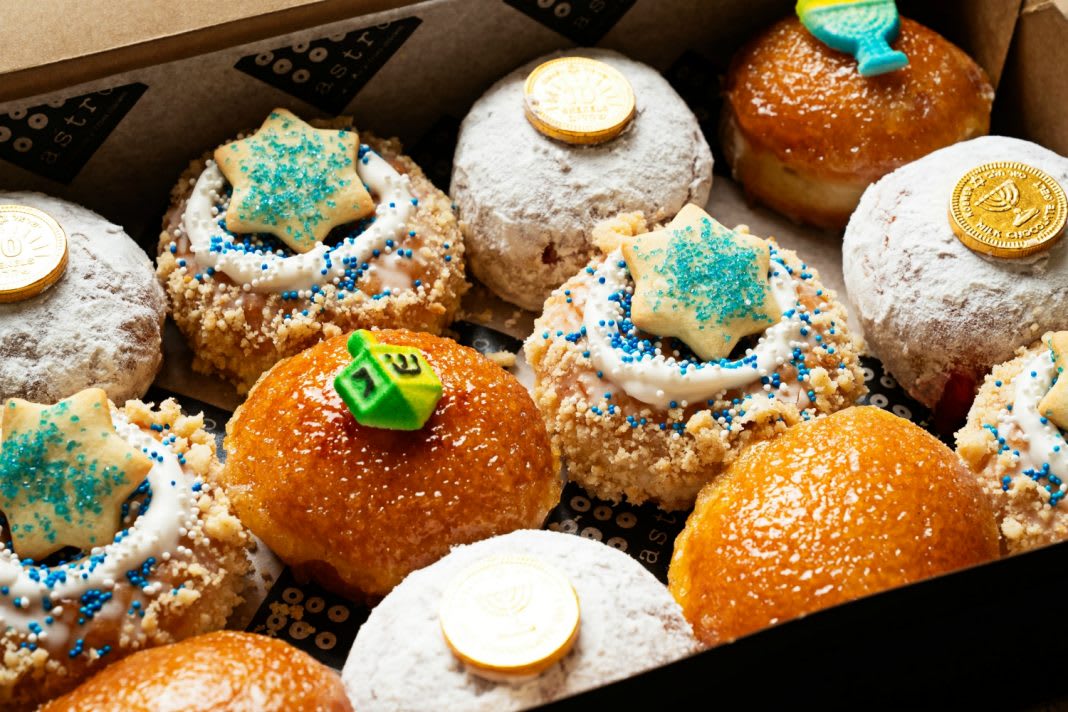 The holiday's most famed component is the potato latke, the fried pancake made from grated potato, matzo meal, and egg. Akasha in Culver City, the restaurant of celebrity chef
Akasha
Richmond, who's worked for Barbra Streisand, Pierce Brosnan, and Billy Bob and Angelina, has the most elaborate Hanukkah sit-down meal she calls Vodkas and Latkes.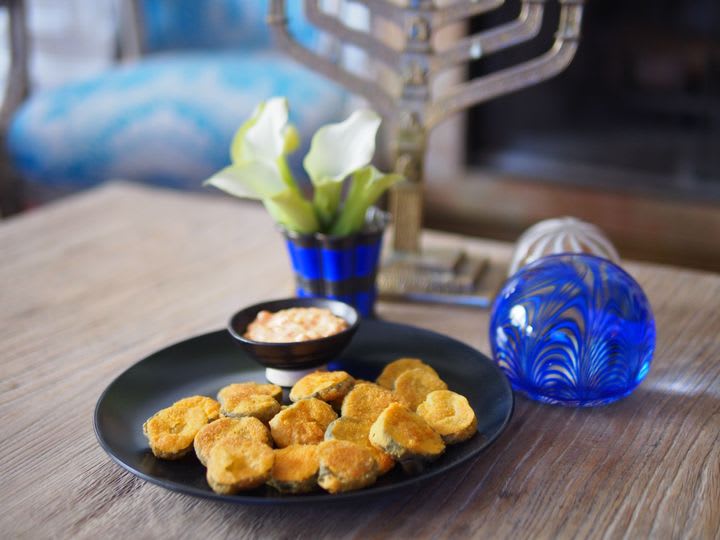 Hanukkah items are available for pick up at
Clementine
on Saturday December 21 through Tuesday December 24. Get your matzo ball soup, potato latkes, honey glazed carrots, applesauce, rustic onion tart, crudité, spiced nuts, rugelach pastry, and a Hanukkah cookie platter.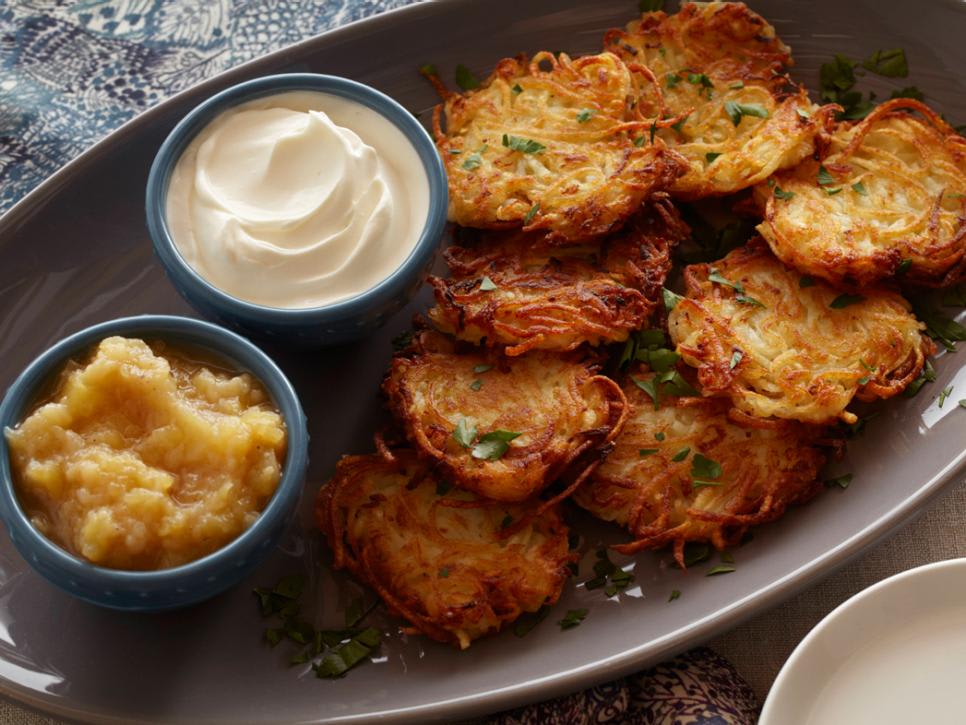 In case you need latkes in the middle of the night—with or without applesauce or sour cream—
Canter's
i
s still open 24/7. Only in LA!
Get the full rundown from LA Mag
HERE
.