Celebrating the holiday season is a ton of fun, and we're lucky to have so many options to do so in Los Angeles. Thankfully the Christmas Tree lighting events start as early as Thanksgiving week and go all the way through Christmas. Thanks to a little help from the Google Events calendar we've got the breakdown for you here.
In the 90 degree LA heat, The Grove already had their ceremony in which they lit a 100 foot tall tree with Santa Claus' help. Of course it takes thousands of ornaments to decorate that massive tree and this year is no exception with over 10,000 ornaments and 15,000 lights surrounding the needles of the tree.&nbsp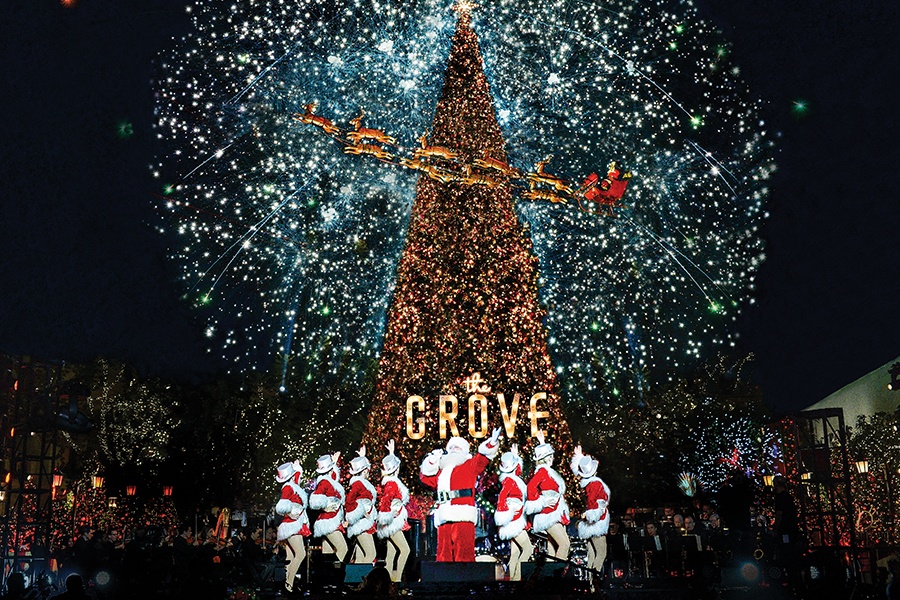 This Wednesday November 20th you can take part in lighting up the
Manhattan Beach Pier
. Right at 7pm they'll be turning on the lights and turning the roof of the Roundhouse Aquarium into a massive tree.
If Thursday night fits your schedule better head to Union Station as they have performances from the Grand Arts Chamber Singers, The Beverly Belles and the Toy Soldiers Drumline. The show starts at 6:30pm and the lights go on at 7:15pm.
A bit further south,
Fashion Island
in Newport Beach is hosting an event with snowfall and Santa Calus on Friday and Saturday at 6pm.
Watching the lights reflect off of the water gives Christmas lights an even dreamier look. For that, there are two options. Starting December 7th the bridges on Dell Ave of the Venice Canals will be lit up and glow above the water. Better yet watch from ashore in Marina Del Rey as over 60 boats with lights strung all around flow through the waters. Watch from Fisherman's Village or Burton Chace Park. Fireworks and the boat parade begin at 6pm on Saturday December 14th.
Starting December 2nd the residential area in Woodland Hills known as
Candy Cane lane
will be lighting up the night. For more than 6 decades now the homes around
Lubao
and
Oxnard St
have been teaming up to get all 8 blocks decorated for everyone in Los Angeles to enjoy. Take the Winnetka exit off of 101 to get there.
No matter where you go this year make sure to go early and schedule time for parking! Have fun and have a very happy holiday season!